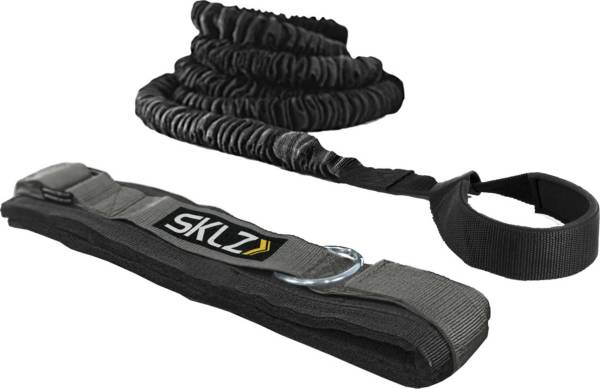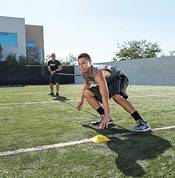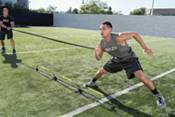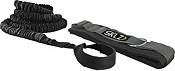 SKLZ Recoil 360
Comparable Value
$59.99
Our "Comparable Value" price reflects the price at which we formerly offered this product, or in some instances, is based on a comparison by our experienced buyers of the offer price of the same or comparable merchandise elsewhere in the marketplace. As prices often fluctuate, we cannot guarantee that the Comparable Value price reflects the prevailing market price at any given time in any given geographic area. Some Comparable Value prices may not have been in effect during the past 90 days, and intermediate markdowns may have been taken. Limited quantities, while supplies last. We therefore encourage you to do your own comparison shopping to determine the type of value we offer our athletes.
Delivery & Pickup Options
---
The SKLZ ® Recoil 360 ° builds strength and conditioning for sprinting, leaping, shuffling and change of direction. Use the Recoil 360 ° with a partner or attach to a stationary object for resistance and assistance training. Includes belt, flexi-cord attachment leash and safety handles.
FEATURES:
Train for all sports, switching between resistance and assistance
Build strength and conditioning for sprinting, leaping, shuffling and change of direction
Dynamic resistance/assistance trainer
Work with a partner or attach the leash to a stationary object
Includes belt, flexi-cord attachment leash and safety handles
Flexi-cord measures 8' and safely stretches up to 20'
360 ° rotation belt with free motion ring allows for movement in any direction
Adjustable belt fits most sizes
Includes belt, flexi-cord attachment leash, safety handle, storage bag
SAQ-VPRB01-02
SKLZ
Web ID:

16SLZURCL360XXXXXEAC

SKU:

12750996